Welcome to Eventful Photobooths
We are one of London and the surrounding counties leading Magic Mirror Photobooth hire companies. We supply industry leading interactive Magic Mirror booths, which truly engage and make your event an Eventful one! We pride ourselves on being able to add that extra magic touch to events and delivering a high quality service. Eventful Photobooths cater for all types of events; corporate, private parties and weddings. We have a passion for events and seeing guests engage and have fun capturing priceless moments.
At Eventful-Photobooths we thrive on using the latest technology and social media. Each event only happens once in a lifetime and we are passionate about capturing those magic moments to create memories of good times, which can be relived through photographs. Our magic mirror booths create a fun and welcoming atmosphere to any event. The stylish mirror design lifts any room and also adds a focal point for interaction and communication.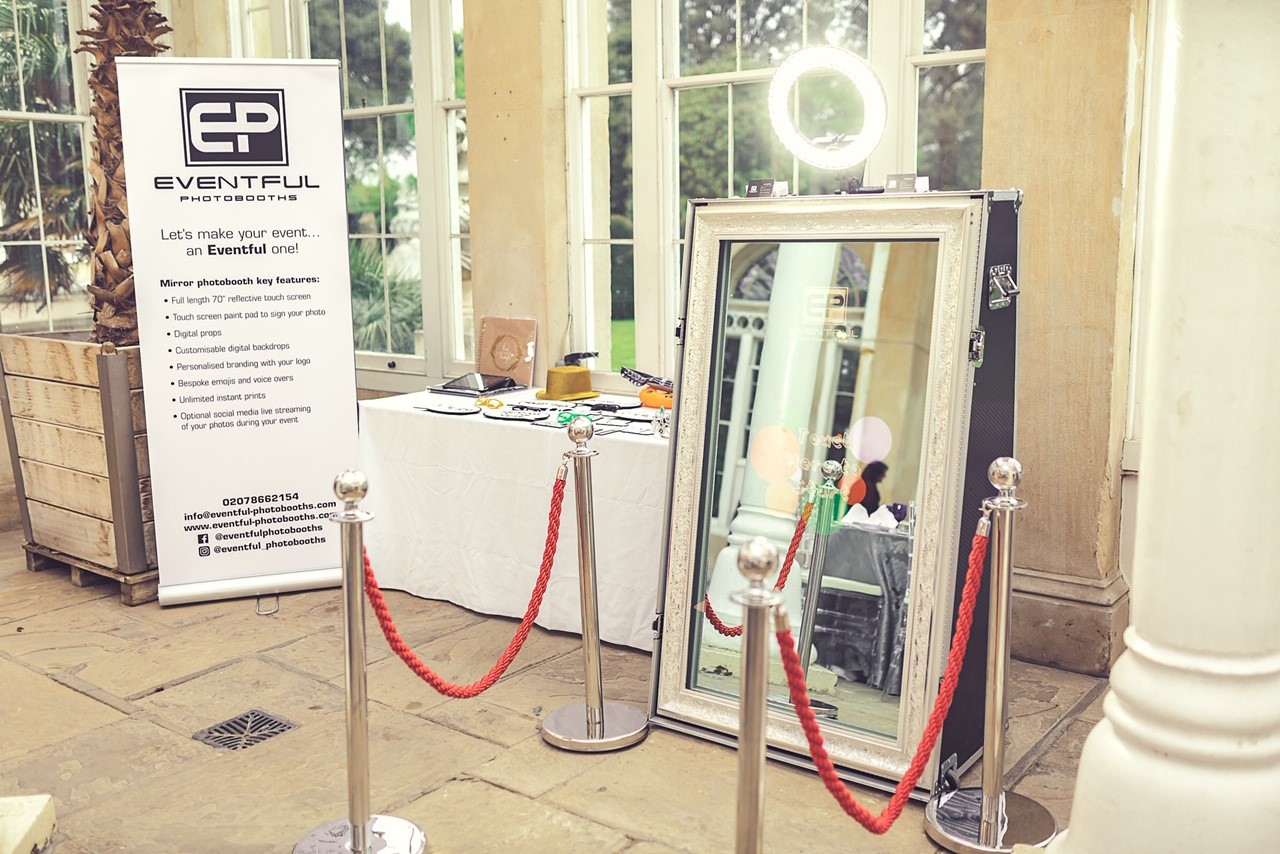 Quality of Service
With over 4 years of experience within the events industry, we pride ourselves on excellent customer services, with a great deal of knowledge and creativity to execute an eventful event. Our ability to deliver to each client's unique requirements and our attention to detail are just some of the many reasons why we have successfully worked with a wide range of satisfied clients. We make it our business to make your event the best experience for your guests possible. Our photobooth technicians are friendly, fun and engage with guests to ensure they get the most out of the mirror photo-booth experience. This means going over and beyond to ensure exceptional services each and every time.
Core Values
As a company our core values are integrity, reliability, consistency and efficiency. Combined with a great work ethic we are just as invested in the success of your event as you are. The journey so far has been an eventful one and we want to personally thank everyone that has entrusted Eventful-photobooths with their important and ever so special Weddings, birthdays, anniversaries, award shows, product launches, Bar mitzvah, proms, Christmas parties and more.
We really look forward to working with you on your special event, which we pledge to make . . . . . . . Eventful ! ! !